Preparing for Advent: Always Winter, Never Christmas?
Today's Reading: Luke 3:4-6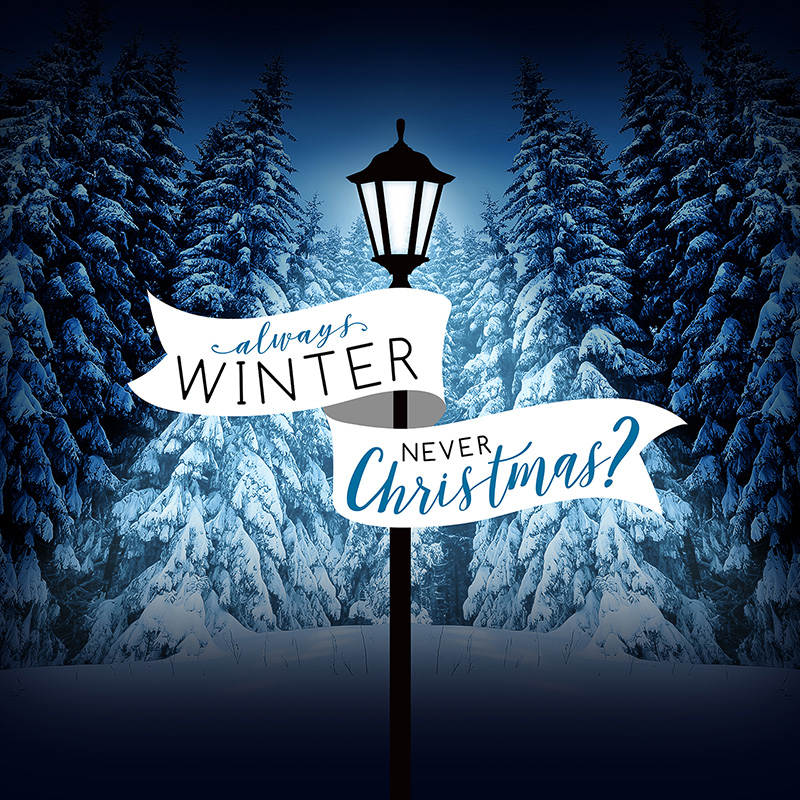 "It's always winter and never Christmas." I have always been moved by C.S. Lewis's staggering thought, crafted for the land of Narnia. It stood out to me at age thirteen when I first read the books, and it continues to grab my attention today. Even though most of us would never use a phrase like this today, perhaps you can relate to the feeling. Do you ever feel as though parts of your heart, mind, or spirit are frozen, with little expectation of intervention?
These feelings are the reason that we celebrate Advent as a season of preparation. The prophet Isaiah speaks clearly about the conditions against which we set our hope. Even in the wilderness, there is a voice calling - a lonely, yet hopeful image. This voice acknowledges the crooked paths, yet ignites a vision to set them straight. The valleys, obstacles which drive the journey into dark places, are to be filled in. The mountains, high, frozen, and formidable, will be cut down to size. Crooked roads will be made straight, and rough places smoothed out. All of this in anticipation of God's salvation, rescue, intervention, hope, redemption, fulfillment of promises and purposes.
And so our journey begins. As the season opens, will you ask this question with me? Do you feel that it might be "always winter and never Christmas?" Are there areas of your life that seem frozen, crooked, way deep, too high, terribly rough? Or maybe you feel like you're in the wilderness waiting to hear a voice of hope? Perhaps the season brings you great joy, but you'd like it to bring great depth as well?
This is the season to declare great hope. This is the season to anticipate the thawing of things long frozen. This is the season of God's promise to enter in - to see the people living in a dark, frozen winter and send a great light. Christmas does show up. It does finally break through. We celebrate Christmas right in the middle of winter, because that's where God breaks in to our story and does His best work. We don't just celebrate a holiday, we celebrate a truth: wherever there is winter, there is always Christmas!
More